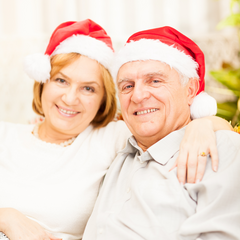 The holiday season is a time for happiness and sharing with loved ones. One fun way to do that is by playing Christmas trivia.
It's a great game for the whole family, especially for seniors because it brings back wonderful memories and makes the holidays even more special. There are many fun ways to play, either on your own or with friends and family.
Why Seniors Love Christmas Trivia
Nostalgia and Memories: Christmas is a time filled with traditions and memories. As a senior, you've celebrated many Christmases, and Christmas trivia is a way to remember those good times. It's a chance to share stories from your past and connect with others.

Keeps the Mind Active: Playing trivia is like a fun exercise for your brain. It helps you remember things and stay mentally sharp, which is important as we get older.

Spending Time with Loved Ones: Christmas trivia is a great way to bring people together. Whether you're playing with a small group of friends or at a big family gathering, it's a chance to chat and have a good time together.
Fun Ways to Play Christmas Trivia:
Christmas Trivia On Your Own
If you are looking for a fun and festive game to play this holiday season but you are on your own, here are some ways to incorporate some Christmas trivia into your day.
Daily Christmas Question: Make an Advent calendar with a different Christmas trivia question for each day in December. Try to answer the question by yourself or share your answers with family and friends.
Personal Notebook: Get a special notebook just for Christmas trivia. Write down your answers to the questions you hear throughout the holiday season. It's a fun way to remember the season and stay engaged.
Write your Own Trivia Questions: How about writing your own Christmas Trivia Quiz. You can then share it with family and friends and run a competition to see how questions everyone can answer correctly. This does not have to be general knowledge Christmas questions, instead you could ask questions about your family Christmas traditions such as;
What is our family's favorite holiday treat that we make together every year?
In our family, whose job is it to put the star on top of the Christmas tree?
What's the most unique ornament on our Christmas tree, and what's the story behind it?
Which Christmas movie is a must-watch for our family every Christmas Eve?
What's the funniest or silliest holiday tradition our family has?
Who in the family is known for telling the best Christmas stories or jokes?
What's our family's secret to the perfect Christmas dinner or dessert?
In our family, do we open Christmas presents on Christmas Eve, Christmas morning, or both?
What's the most memorable Christmas gift we've ever exchanged within the family?
Who in the family is the most competitive during our annual Christmas game night?
What's the story behind our family's Christmas stockings and how they are filled?
In our family, do we have any unique traditions on Christmas morning, like a special breakfast or a particular activity?
What's the most meaningful way our family gives back or helps others during the holiday season?

Do we have a special holiday song or carol that we sing together every year?
Christmas Trivia with Others
Christmas Trivia Game Night: Plan a game night with friends or family. Form teams and take turns asking Christmas trivia questions. You can even give small prizes for the right answers or make it a friendly competition.
Virtual Get-Togethers: If you can't be with your loved ones in person, you can still play Christmas trivia online. Use video calls to chat and have fun together, even if you're far apart.
Christmas Song Karaoke: Combine trivia with singing by having a Christmas song karaoke session. Challenge each other to remember the words to classic holiday songs. You can use song sheets to help you out.
Movie Time: Have a Christmas movie marathon with films like "It's a Wonderful Life" or "A Christmas Carol." Pause the movie at certain parts and ask trivia questions related to the film. It's a great way to get into the story.
Christmas Trivia for Seniors with Answers
Here are some fun Christmas Trivia Questions and answers that will be perfect to play at your Christmas party.
What are the names of all 9 of Santa's Reindeer?
Answer:
Dasher
Dancer
Prancer
Vixen
Comet
Cupid
Donner (sometimes spelled "Donder")
Blitzen
Rudolph.
What Christmas beverage is made by heating red wine with spices and citrus fruit?
Answer: Mulled wine.
According to the song "Frosty the Snowman," what are Frosty's eyes made of? Answer: Coal.
Who wrote the classic Christmas novella "A Christmas Carol"?
Answer: Charles Dickens.
In the song "The Twelve Days of Christmas," what is given on the fifth day? Answer: Five golden rings.
What is the term for the fear of Santa Claus?
Answer: Santaphobia.
What is the name of the Christmas ballet in which a young girl named Clara is taken on a magical journey?
Answer: "The Nutcracker."
In which European country did the Christmas tree tradition originate?
Answer: Germany.
What popular Christmas beverage is made from eggs, milk, and sugar?
Answer: Eggnog.
What is the last day of the Twelve Days of Christmas?
Answer: January 5th (or Twelfth Night).
What do people hang above the doorway to their homes to kiss under during the holiday season?
Answer: A sprig of mistletoe.
In which country is it customary to celebrate Christmas with a festive KFC meal?
Answer: Japan
What popular Christmas plant with white berries is also known as "the Christmas berry"?
Answer: Holly
What famous English author wrote "A Christmas Carol"?
Answer: Charles Dickens.
Which classic Christmas song begins with the line "Chestnuts roasting on an open fire"?
Answer: "The Christmas Song"
How many ghosts show up in A Christmas Carol?
Answer: Four
Which American state has a town called 'Santa Claus'?
Answer:Indiana
What is 'Merry Christmas' in Spanish?
Answer: Feliz Navidad
How many total gifts were given in 'The Twelve Days of Christmas'?
Answer: 364
Who is Rudolph the Red Nosed reindeer's Father?
Answer: Donner
In the abbreviation Xmas, what does the X stand for?
Answer:X is the Greek letter 'Chi' which represents Christ
Panettone is a Christmas cake traditionally eaten in which country?
Answer:Italy
In which city would you find the Rockefeller Center Christmas Tree?
Answer: New York City

Printable Christmas Trivia Games
If you are looking for some already done for you Christmas trivia games, then have a look at these fun printable trivia questions and answers.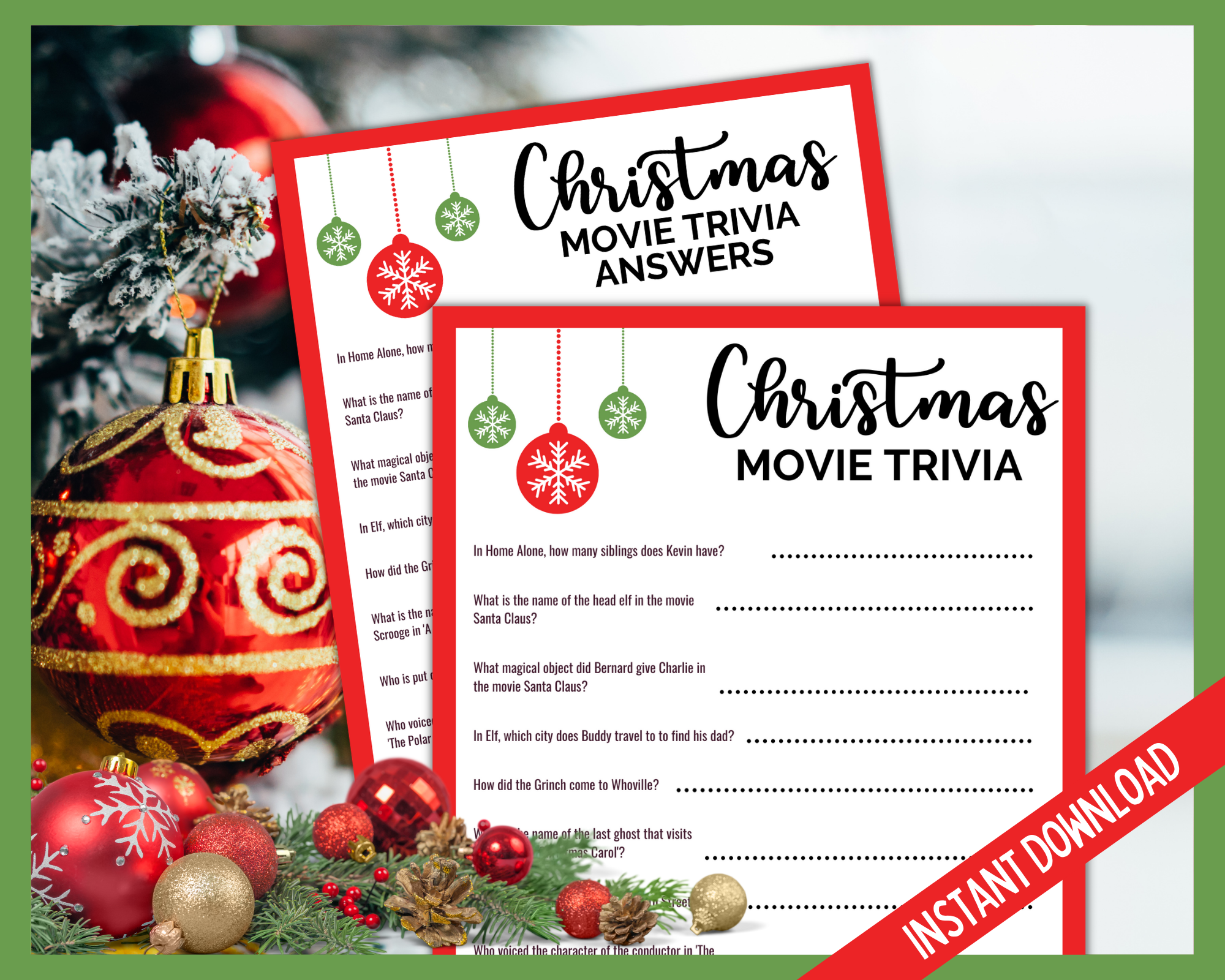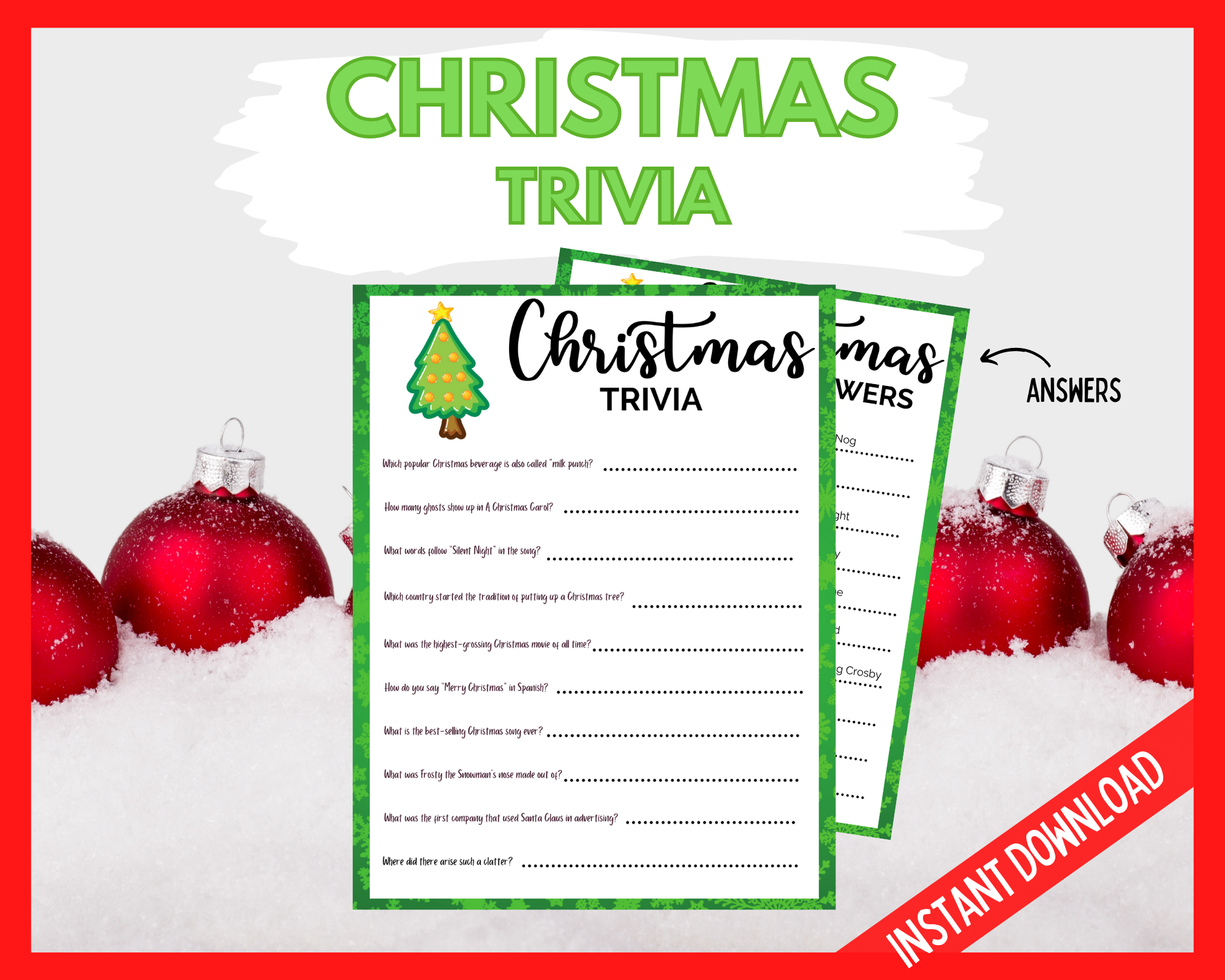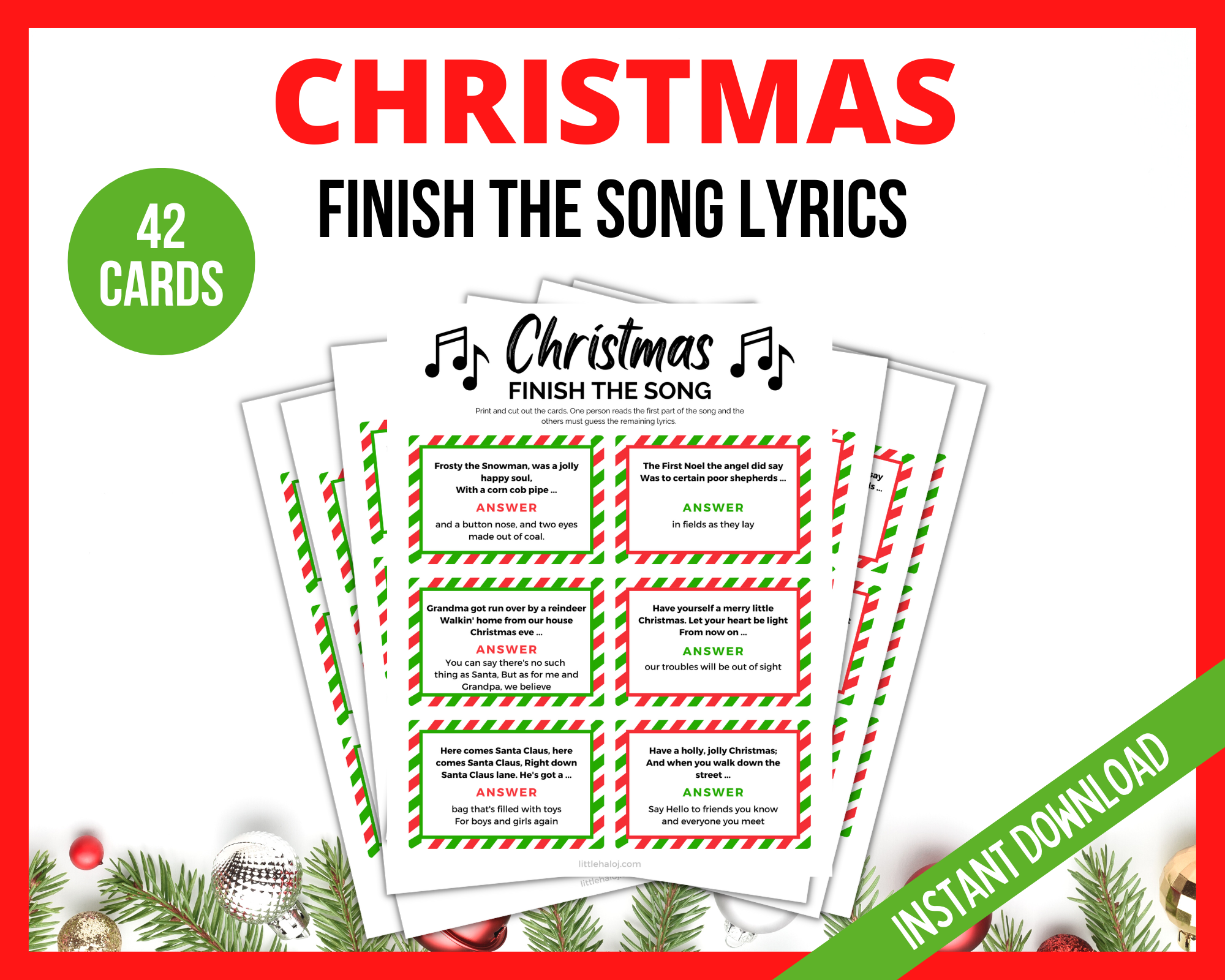 Here are some more fun Christmas Trivia Questions and Answers
These fun Christmas-themed trivia questions and answers are perfect for holiday gatherings, parties, or simply testing your knowledge of all things related to this festive season.
Enjoying Christmas trivia is a wonderful way to add joy, connection, and mental activity to your holiday season. Whether you're playing by yourself or with others, it'll help you remember happy times, keep your mind active, and make the holidays even more special.
So, this Christmas, include some festive trivia in your celebrations to make the season merrier for you and your family. Have a great time!