Labor Day is just around the corner, and you know what that means, it's time to bid farewell to summer in style!
Whether you're looking to relax, get active, or just spend quality time with loved ones, Labor Day offers the perfect opportunity to do it all. We've rounded up some fantastic Labor Day activities, so let's dive right in and make the most of this long weekend.
Labor Day Party Ideas
Here are some ideas for your Labor Day party to make it unforgettable.
Beach Bonanza
If you're fortunate enough to live near the coast or plan to be near one, a day at the beach is the quintessential Labor Day experience. Grab your sunscreen, pack a picnic, and head to the shore for sun, sand, and surf.
Build sandcastles, have a fun Beach Scavenger Hunt, or simply lounge with a good book. 
Backyard BBQ Bash
Firing up the grill is practically a Labor Day tradition. Invite friends and family over for a sizzling backyard barbecue. Marinate some delicious meats, prepare your favorite side dishes, and enjoy the summer flavors one last time. And let's not forget the s'mores for dessert! If you don't want to cook your s'mores outside, then try these quick airfryer s'mores.
Scenic Hiking Adventure
Labor Day weekend is a fantastic time to explore the great outdoors. Find a nearby trail, whether it's in a national park or a local nature reserve, and embark on a hiking adventure. The beauty of nature, the fresh air, and the sense of accomplishment when you reach the summit are unbeatable rewards.
Movie Marathon Madness
For those who prefer a more relaxed Labor Day celebration, how about a movie marathon? Set up a cozy outdoor or indoor cinema, prepare popcorn, and gather your all-time favorite films or binge-worthy series. Invite friends for a movie night under the stars or a lazy day in, and let the cinematic magic unfold.
Creative Craft Day
Labor Day can also be an opportunity to unleash your inner artist. Gather your craft supplies and embark on a creative project, whether it's painting, knitting, scrapbooking, or baking. Engaging in a hands-on activity can be both therapeutic and rewarding.
Local Festival Fun
Many towns and cities host Labor Day festivals, fairs, or parades. Check out what's happening in your area and join in the festivities. You can explore local food vendors, enjoy live music, and take part in fun activities for the whole family.
Road Trip Extravaganza
For a bit more adventure, plan a Labor Day road trip. Whether it's a scenic drive along a coastline, a visit to a charming small town, or a journey to a nearby state park, hitting the road can lead to exciting discoveries and lasting memories. 
Camping Expedition
Pitch a tent and immerse yourself in the great outdoors. Camping is a fantastic way to escape the hustle and bustle of daily life and connect with nature. Gather around a campfire, share stories, and gaze at the stars for a memorable Labor Day night. Or even try a backyard camping experience for a quick and easy activity.
Water Park Wonder
If you're looking to beat the heat and have a splashing good time, visit a water park. Race down water slides, float along lazy rivers, and enjoy thrilling water attractions with family and friends. It's the perfect way to cool off on a hot Labor Day weekend.
If you don't want to venture too far, how about a day spent at the local pools or a friend's pool. You can make a day of it with fun pool games and tasty treats such as these Patriotic Popsicles. 
Labor Day Activities for Kids
Here are some great Labor Day activities for kids that are sure to keep them smiling from ear to ear!
Picnic in the Park
There's something magical about picnics, and Labor Day weekend is the perfect time to pack a basket and head to the nearest park. Lay out a comfy blanket, let the kids help prepare sandwiches and snacks, and enjoy a leisurely meal amidst nature's beauty. Bring along a frisbee or a soccer ball for some post-picnic play.
Nature Scavenger Hunt
Get those little explorers in the family excited about the great outdoors by organizing a nature scavenger hunt. Create a list of items for them to find – like pinecones, feathers, or different types of leaves – and let them loose in the backyard or a nearby park. The thrill of the hunt and discovering new things will keep them engaged for hours.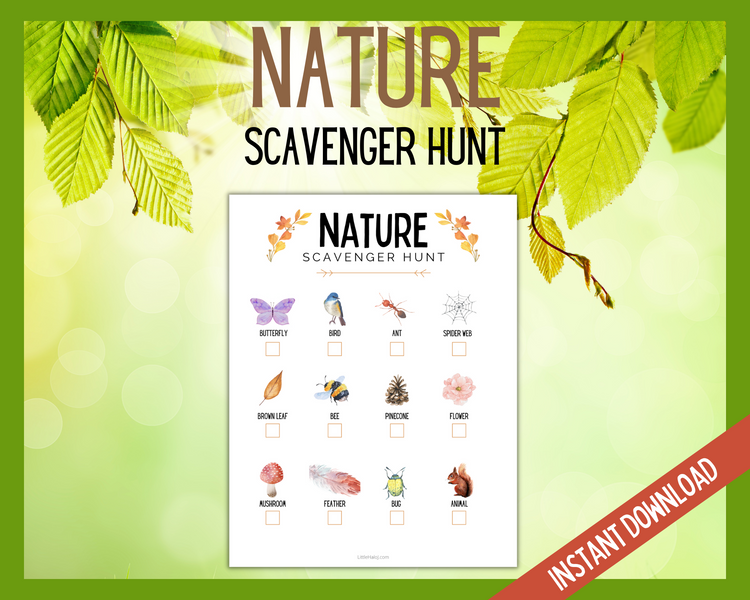 Arts and Crafts Extravaganza
Kids love getting their hands dirty (in a creative way, of course!). Set up an outdoor crafting station with paints, markers, colored paper, and other craft supplies. Let their imaginations run wild as they create Labor Day masterpieces. Don't forget to proudly display their artwork around the house afterward.
Water Balloon Bonanza
A Labor Day classic! Fill up a bunch of water balloons and let the water battle begin. Kids of all ages (even the grown-up ones) can't resist the sheer joy of a good old-fashioned water balloon fight. Just make sure to have towels ready for the post-battle drying-off session.
DIY Ice Cream Sundae Bar
Who doesn't love ice cream? Turn dessert into a creative adventure by setting up an ice cream sundae bar. Provide an array of toppings like sprinkles, chocolate chips, whipped cream, and cherries. Let the kids build their own delicious sundaes – it's a surefire way to keep them happy and cool.
Outdoor Movie Night
Transform your backyard into a cozy outdoor cinema. Hang up a white sheet, set up some comfy blankets and pillows, and play a family-friendly movie as the sun sets. Don't forget the popcorn and glow sticks for that extra touch of magic. 
Storytelling Bonfire
Gather around a backyard bonfire and tell stories. Encourage your kids to share their own tales or read a favorite book together. There's something enchanting about the crackling of the fire and the darkness of the night that makes stories even more captivating. 
Labor Day Games 
Labor Day is the perfect opportunity to gather your friends and family for some quality fun in the sun. As someone who's hosted their fair share of Labor Day gatherings, I can tell you that having a lineup of engaging games can turn an ordinary cookout into an unforgettable celebration. So, let's dive into some fun Labor Day games.
Water Balloon Toss
Start your Labor Day festivities with a splash by organizing some water balloon games. Water Balloon Toss a game that's guaranteed to bring smiles to faces of all ages.
Gather your guests in pairs, and give each pair a water balloon. They stand a few feet apart and start by tossing the balloon to their partner. After each successful catch, take a step back. The team that can toss their balloon the farthest without bursting it wins! Just be prepared for a friendly water fight to break out as the game heats up.
Lawn Bowling
Lawn bowling is a classic game that's not only loads of fun but also perfect for a Labor Day get-together. You can purchase a lawn bowling set or even make your own by filling empty soda bottles with a little water to give them some weight.
Set up a makeshift bowling alley in your backyard and let the games begin. It's a great way for family and friends to showcase their competitive spirit and bowling skills.
Labor Day Trivia
Give your Labor Day celebration an educational twist with a Labor Day trivia challenge. Create a list of questions related to the history of Labor Day, famous labor movements, or even facts about the workforce.
Divide your guests into teams and take turns asking questions. Offer small prizes for the winning team or simply the satisfaction of knowing they're the Labor Day trivia champs.
Sack Race
Who can resist the charm of a good old-fashioned sack race? I know I can't! Grab some potato sacks or burlap sacks, line up your guests at the starting line, and let them hop their way to the finish line. It's a hilarious and entertaining game that's sure to generate plenty of laughter and friendly competition.
Tug of War
Tug of war is a classic team-building game that's perfect for Labor Day. All you need is a sturdy rope and enough participants to form two teams. Not only is it a test of strength, but it also fosters teamwork and camaraderie among your guests. Make it even more exciting by having a friendly tug of war tournament.
Balloon Pop
Add an element of surprise to your Labor Day gathering with a balloon party game. Inside each balloon, place a small piece of paper with a number corresponding to a prize.
Prizes can range from small trinkets to gift cards or even the honor of being the first in line for food. Let your guests pop a balloon and discover their prize – it's a surefire way to keep everyone engaged and excited.
Sack and Spoon Relay
Put a spin on the classic egg and spoon race by using burlap sacks instead. Divide your guests into teams and have each team member hop while carrying a sack with a spoon and a ping pong ball. The goal is to make it to the finish line without dropping the ball. It's a fantastic game for building coordination and having a few laughs along the way.
The Fishbowl Game
The Fishbowl Game is a riotous guessing game that guarantees laughter and lively competition. It's the perfect addition to any gathering, adding a dash of hilarity to your Labor Day celebration. Here is how to play the fishbowl game.
No matter how you choose to celebrate, Labor Day is an opportunity to unwind, recharge, and make the most of the last days of summer. So, take your pick from these fun activities, and create lasting memories with loved ones. Have a fantastic Labor Day weekend, everyone