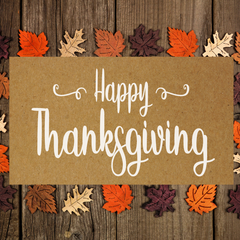 Thanksgiving is a time for family, friends, and food, as the Thanksgiving holiday approaches, many people begin to think about all the preparations that need to be made. The turkey needs to be bought, the potatoes need to be peeled, and the table needs to be set. However, one important element often gets overlooked in all the hustle and bustle and that is the entertainment. After all, what good is a feast if there's nothing fun to do afterwards?
So if you're looking for something to keep the kids entertained, or if you're just looking for some fun Thanksgiving-themed games, look no further! We've got a collection of Thanksgiving printable games and activities that can help liven up any holiday gathering.
From classic favorites like Bingo to more modern games like Would You Rather?, there's sure to be something for everyone. So before you start stressing about all the things you have to do, take a moment to think about all the fun you're going to have too. Print out some games and enjoy your Thanksgiving!
Fun Thanksgiving Printable Games for Everyone
This is a fun Family Game for all ages and is very popular with teens and tweens.

This is a great way to get everyone thinking about the things they are thankful for. Try to find something that you are grateful for beginning with each letter. When you are finished you can go around the table and share.
This is a great game for getting people to start talking and laughing. The premise is simple: each person is given a sheet of paper with a list of would you rather questions. For example, "Would you rather eat pumpkin pie or apple potato pie?" Players then take turns asking each other the questions and trying to guess what the other person would choose. This game is sure to get everyone talking and laughing, and it's a great way to get to know your fellow Thanksgiving guests.
Another great option for adults is the Thanksgiving Word Scramble. This game challenges players to unscramble popular Thanksgiving words and phrases. For example, "turkey" becomes "yurtk," and "pumpkin pie" becomes "pinmpku pie." This game is perfect for those who like a challenge, and it's a great way to get everyone talking and laughing.
Follow the instructions as you play Pass the Parcel with your party guests. This is a really fun game to play at any Thanksgiving party, super easy printable game you can print off and play over and over again.
Thanksgiving Find Someone Bingo
This is a great Thanksgiving Icebreaker Game to entertain the kids, tweens, teens and adults. Find someone who matches the bingo squares and get them to write their name in the square. First one to get bingo wins!
Have everyone work out their turkey name using the printed sheet and write it on their name card. For the rest of the day, everyone must call them by their Turkey Name!
Printable Thanksgiving Games for Teens
These are perfect games for teenagers as they all love their phones!
Thanksgiving What's on your Phone Game
Check your phones and earn points for everything you can find on the list. The person with the most points after 5 minutes is the winner
Thanksgiving Selfie Scavenger Hunt
This game can be played individually or in teams. First person or team to take selfies of everything on the list wins
Thanksgiving Photo Scavenger Hunt
This game is similar to the Selfie Scavenger Hunt but this time players need to find these items and take photos of them. First one back with all of the photos is the winner
Thanksgiving Printable Games for Kids
This game comes with 3 different levels making this perfect for kids of all ages
These fun Thanksgiving Scavenger Hunts are perfect for kids of all ages. Keep them busy while they search for clues and solve riddles which lead them to the final prize at the end.
This game is perfect for kids and adults alike. To play, simply print out the Thanksgiving Candy Dice Game sheet, grab some candy and dice, and you're ready to go. The goal of the game is to collect 10 pieces of candy. Players take turns rolling the dice, and depending on what they roll, they either take a piece of candy from the pile in the middle, add a piece or steal a piece! The first person to collect 10 pieces of candy will win. To make this game harder, play with different types of candy and to win you must have 1 piece of each candy.
This game is perfect for kids and adults who want to get up and moving. To play, simply print out the Turkey Hunt pages and hide the turkeys around your house or yard. Then, players have to search for the turkeys and the first person to find all of the them wins!
This is a fun game for all ages. Just take turns rolling a dice and placing a colored candy on the matching colored circle. The first person to complete their turkey wins
Have a race to see who can match these Thanksgiving jokes with the correct answers.
Printable Thanksgiving Trivia Games
Just in time for Thanksgiving, here are some printable trivia games to help make the holiday more fun! What would Thanksgiving be without a little friendly competition? So get ready to have some fun and learn a few things along the way with these printable Thanksgiving trivia games!
This game is played similar to Family Feud. Try to guess the top 3 answers to these Thanksgiving themed questions.
How much do you know about Football? Test your knowledge with this fun Football Trivia Game
Can you answer all 10 questions correctly? This fun Thanksgiving Themed trivia game will get your guests thinking and having fun!
No matter what your age or interests, there's sure to be a Thanksgiving printable game that's perfect for you. So don't wait until the last minute to start thinking about entertainment. Download some games now and get ready for a fun-filled holiday!
More Fun Party Games:
Looking for some fun games to keep your guests entertained at your fall party? Check out these fun ideas that will have everyone laughing and having a good time. From classic games like bobbing for apples to new favorites like buried treasure, there's something for everyone.
Looking for something fun to do? Why not try a scavenger hunt! These ideas are perfect for teens and will keep them entertained for hours. From finding weird things in your backyard to solving puzzles, there's something here for everyone. So grab some friends and get started!