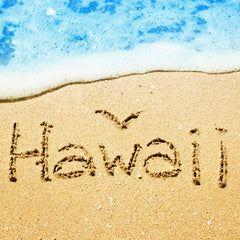 If you're planning a family trip to the beautiful island of Oahu, you're in for a treat. With its stunning beaches, lush landscapes, and vibrant culture, Oahu offers an array of family-friendly activities that will create unforgettable memories for you and your loved ones.
Having recently explored this Hawaiian gem with my own family, I'm excited to share some of our favorite experiences and recommendations for family activities in Oahu.
Fun-Filled Family Adventures on Oahu: Our Top Picks
Here are some of the best things to do on an Oahu family holiday.
Beach Bummin' at Waikiki Beach
When you think of Hawaii, chances are, your mind conjures up images of pristine beaches with swaying palm trees and crystal-clear waters. Waikiki Beach is the epitome of that Hawaiian dream.
It's the perfect place to introduce your kids to the joys of swimming and building sandcastles. The calm waves make it ideal for little ones to paddle around safely.
Pro tip: Arrive early to snag a prime spot and watch the mesmerizing sunrise.
Snorkeling at Hanauma Bay Nature Preserve
Exploring the underwater world is a must-do on Oahu, and Hanauma Bay is a snorkeler's paradise. The vibrant marine life here will leave your kids in awe. Be sure to arrive early as the bay often reaches capacity, and remember to educate your little adventurers about preserving this fragile ecosystem.
A Walk on the Wild Side at the Honolulu Zoo
For an educational yet fun experience, head to the Honolulu Zoo, located in the heart of Waikiki. Kids will love spotting exotic animals from all over the world, including elephants, lions, and playful monkeys. Don't miss the opportunity to feed the animals during scheduled feedings.
A Dose of History at Pearl Harbor
Pearl Harbor is a must-visit for history buffs and an essential educational stop for the entire family. The USS Arizona Memorial offers a poignant reminder of the events that unfolded here during World War II. The museums and exhibits provide fascinating insights into this pivotal moment in history.
Explore the Dole Plantation
Located on the North Shore, the Dole Plantation is a delightful family destination. The kids will have a blast navigating the world's largest maze and riding the Pineapple Express Train. Plus, you can't leave without trying their famous Dole Whip – it's a tropical treat!
Discover the Natural Beauty of Diamond Head
For an adventurous day out, hike up Diamond Head, an iconic volcanic crater known for its breathtaking panoramic views. While it's a bit of a climb, it's a manageable trek even for younger children, and the views from the summit are worth every step.
A Cultural Experience at the Polynesian Cultural Center
Immerse your family in the rich cultures of the Pacific Islands at the Polynesian Cultural Center. This interactive attraction offers hands-on activities, cultural performances, and a luau dinner show that will leave your kids fascinated by the diversity of Polynesian traditions.
Surf's Up on the North Shore
If you've got some budding surfers in the family, the North Shore is the place to be. Sunset Beach and Banzai Pipeline are legendary surf spots where you can watch the pros catch waves or take a family surf lesson. It's an exhilarating experience that will have everyone stoked!
Picnic at the Byodo-In Temple
Escape the crowds and visit the tranquil Byodo-In Temple in the Valley of the Temples on the Windward side of the island. This stunning temple, a replica of a 900-year-old Japanese temple, provides a serene setting for a family picnic and some quiet reflection.
Sunset at the Ko Olina Lagoons
Wrap up your family day in paradise with a sunset visit to the Ko Olina Lagoons. These man-made lagoons offer calm waters for swimming and beautiful sunsets that paint the sky with vibrant colors. Pack a picnic, relax on the beach, and watch the sun sink below the horizon.
Try the Shave Ice
When visiting Hawaii, don't miss the chance to try out some of the delicious shave ice! Shave ice is a local favorite that's sure to be loved by everyone in the family. It's made with finely shaved blocks of ice and flavored syrups, creating an incredibly smooth and delicious treat. As an added bonus, it's much healthier than other sugary treats like candy or ice cream.
No matter what time of year you visit Hawaii, shave ice can be found all over the islands. Whether you get it from small stands along the beach or at restaurants in downtown areas, there's always something nearby for you to try. The variety flavors available are incredible, from classic favorites like mango and coconut to exciting creations such as wedding cake and guava cheesecake!
Oahu is a destination where you can create lasting memories with your family, whether you're chasing waves, exploring history, or simply enjoying the island's natural beauty.
Each day brings new adventures and opportunities to bond with your loved ones while soaking up the aloha spirit. So, pack your swimsuits, sunscreen, and a sense of adventure.