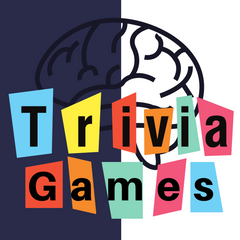 Looking for some fun games to play at your next party? Trivia games are always a hit, and they're perfect for any occasion! We have put together some fun trivia games that will keep your guests entertained all night long. Whether you're hosting a birthday party, a holiday celebration, or just a casual get-together with friends, these games will add some laughter and excitement. So gather your friends and get ready for some fun!
Everyone loves the challenge of testing their knowledge and seeing how much they really know. With these trivia games, you can do just that! These games are perfect for any party or gathering, and they will keep your guests having fun all night.
(THIS POST CONTAINS SOME AFFILIATE LINKS FOR YOUR CONVENIENCE: READ MY FULL DISCLOSURE POLICY)
While most of us are familiar with the classic game of Trivial Pursuit, there are tons of other great trivia games out there that are perfect for parties. Here are our favorites:
Printable Trivia Games for Parties
Printable games are great for any party. You can download and print these immediately making them an ideal way to plan your party games.
This popular Fun Feud Game will test your knowledge and make your next family games night extra fun. Just print out this Fun Feud game and see who wins, just like the TV show Family Feud, 100 people were surveyed and these are the top answers.
Seasonal Printable Trivia Games
Test your knowledge each season with these fun trivia games
Holiday Printable Trivia Games
Check out some more fun printable trivia games
Group Trivia Games for Parties
Group Trivia Games are great icebreakers and a ton of fun. They help people get to know each other while testing their knowledge. Spend quality time together while playing one of these group trivia games at your next party.
Jeopardy!
This classic game show is a great way to get everyone involved in the fun. You can even create your own Jeopardy! game with questions about your party theme or guests.
Jeopardy! The Fast-Moving Game of Questions and Answers
Who Wants to Be a Millionaire?
This game is perfect for larger parties. You can have everyone play individually or split into teams.
Who Wants To Be A Millionaire Board Game
Know It or Blow It
This trivia game is perfect for teens! It's a fun and challenging way to test your knowledge on a variety of topics. With 288 question cards, there's something for everyone. So put your thinking cap on and see if you can answer them all!
The Price is Right
Another classic game show that's perfect for parties. You can create your own version with party-themed prizes. Grab the Xbox edition and feel like you are part of the show.
Price Is Right Decades - Xbox 360
Family Feud
A fun game that's perfect for larger groups. Split into teams and see who can guess the most popular answers to survey questions. Or try this fun printable Fun Feud Game
I Should Have Known That
Test your knowledge with this fun and challenging trivia game. How well do you know the things you should have known? This is a great party game for any occasion. Don't be surprised if you end up learning something new while playing!
I should have known that! Trivia Game Green

Who Knows More? Kids or Adults
Looking for a fun family game night idea? Test your knowledge against the kids with this Who Knows More? Kids or Adults Trivia Game. It's sure to be a blast!
Who Knows More? Kids or Adults - The Ultimate Trivia Game for Kids, Teens and Adults - A Fun Family Party Game

Hollywood Squares
A classic game show that's perfect for movie buffs or anyone who loves pop culture.
Hollywood Squares - Nintendo Wii
Pyramid
A fun game that requires both teamwork and individual knowledge. Work with your team to get clues and solve the puzzle.
Card Games
There are tons of great card games that make perfect party games, including Apples to Apples, Bamboozled, Wit's End, Balderdash, and Cards Against Humanity.
Apples to Apples Party Box The Game of Crazy Combinations
Bamboozled - A Hilariously Fun Bluffing Dice & Card Game
Wit's End - Challenging Trivia and Brain-Teasing Game for Teens and Adults
Sports Trivia Challenge
Test your knowledge of sports trivia with this challenging quiz. Can you answer all these questions correctly? Put your skills to the test and find out!
Sports Trivia Family Board Game
Killer Trivia Games
Perfect for Halloween parties, Killer Trivia is a fun and challenging game that will test your knowledge on a variety of topics. The best part is that it's perfect for any group size, so gather your friends and see who can reign as the ultimate trivia champion! Ultimate Murder Mystery Party Game
Killer Trivia Game - The Best Murder Mystery Party Game
What are your favorite party games? Let us know in the comments below! And be sure to check out our other party games for even more fun!
More Fun Party Games Ideas:
Looking for a fun and frugal way to get your holiday gifts? Look no further than the Saran Wrap ball game! This easy game is perfect for family gatherings and can be adapted to any budget. Plus, who doesn't love presents?!
Looking for some fun and spooky game prizes to give out this Halloween? Look no further! We've gathered together some of the best ideas that are sure to get everyone in the spirit. From candy to keychains, there's something for everyone here. So start planning your next party now.