Hey there, party enthusiasts! We all know that Halloween is the go-to holiday for spooks and thrills, but why wait until October to get your scare on? The calendar has a surprise in store for us every once in a while, and one of those delightful surprises is the mysterious and superstitious Friday the 13th.
So, dust off your witch's hat and grab your broomstick because we're here to give you some fang-tastic ideas for throwing a Friday the 13th party that'll make your friends scream with delight.
(THIS POST CONTAINS SOME AFFILIATE LINKS FOR YOUR CONVENIENCE: READ MY FULL DISCLOSURE POLICY)
Double-Check Your Calendar
First things first, let's make sure you've got the right date. Friday the 13th doesn't come around that often during the year, so make sure to check your calendar and mark that ominous day. When you find it, get ready to celebrate, because it's time to start planning your eerie extravaganza.
Friday the 13th Spooky Party Decorations
Every great party needs spooktacular decorations, and a Friday the 13th party is no exception. Here are some ideas:
Black Cats and Bats: Fill your space with cute black cat and bat decorations. Hang them from the ceiling or scatter them around your living room. The more, the merrier!
Halloween Bats Wall Decor

Halloween Hanging Bats

Halloween Witches Hats

Candlelit Ambiance: Create a mysterious atmosphere with lots of candles. Place them in glass jars, pumpkins, or even in creepy candle holders shaped like skulls.
Spider Webs: Cover your furniture and walls with faux spider webs. Add some plastic spiders for extra creepiness.
Halloween Spider Webs Decorations

Giant Netting Spider Webs

Spider Webs Halloween Decorations

Full Moon: If you can, set up a spooky full moon backdrop. You can make one yourself with cardboard and glow-in-the-dark paint.

Lucky Number 13 Décor: Start by decking out your party space with all things 13. Hang up banners and balloons with the number 13, or even get creative with some DIY crafts to make your own lucky 13 decorations. Don't forget to incorporate some black and orange to add that eerie vibe.
Eerie Friday the 13th Party Themes
To make your Friday the 13th party extra special, consider adding a theme. Here are a few ideas:
Haunted House
Transform your home into a haunted mansion. Hang white sheets to create a ghostly atmosphere, add fake cobwebs, and have your friends come dressed as ghosts, vampires, or other spooky creatures.
Halloween Curtains Decorations

Halloween Decorations Dead Victim Props

Camp Crystal Lake
Embrace the famous Friday the 13th movie series and have a "Camp Crystal Lake" theme. Set up a campsite in your backyard, complete with tents, a bonfire, and a creepy Jason Voorhees mask.
Witch's Brew
Turn your party into a witch's coven gathering. Encourage everyone to wear witch hats, brew up some spooky cocktails and mocktails, and create a cauldron centerpiece.
Halloween Decorations - Large Cauldron

Witch Cauldron Halloween Party Decorations

Halloween Witch Props Decorations

Spooky Movie Marathon
Set up a cozy viewing area with bean bags, blankets, and pillows, and screen some classic Friday the 13th movies. Just make sure to keep the lights dimmed and the popcorn flowing! Scary movies are always a hit. 
Friday The 13th The Ultimate Collection

Friday The 13th Deluxe Edition Four Pack

Friday the 13th Party Games
What's a party without games? Here are some ideas to keep your guests entertained:
Horror Movie Emoji Pictionary
Test your friends' knowledge of classic horror movies with a spooky horror movie game. The winner gets a prize, like a creepy candle or a Halloween-themed treat.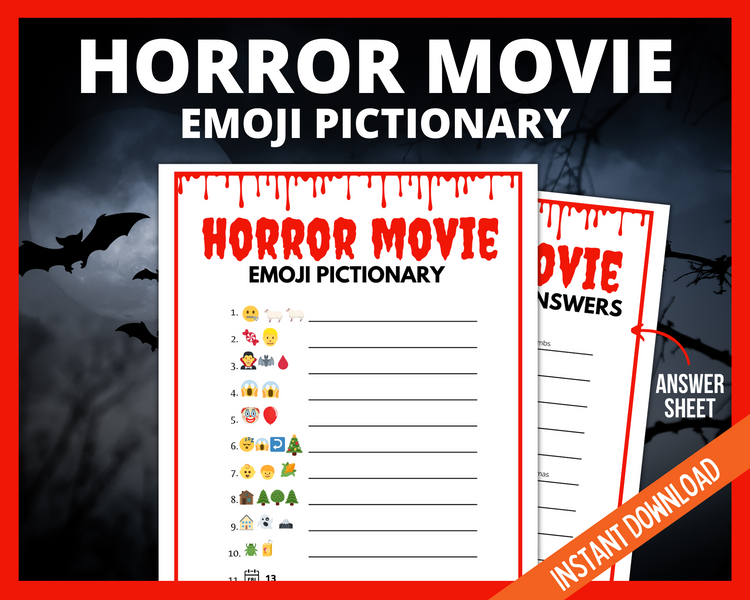 Costume Contest
Hold a costume contest with categories like "Scariest Costume" and "Most Creative Costume." Give out Costume certificates and prizes for the winners.
Superstitions Trivia
This fun superstitions trivia game will have your guests thinking hard about some common superstitions.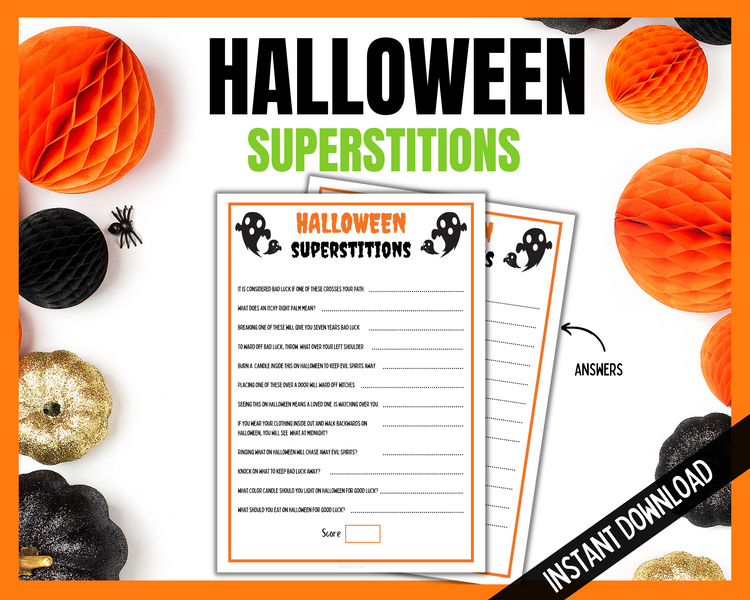 Spooky Snacks and Treats
No party is complete without some delicious eats. Here are some ideas:
Witch Finger Cookies
Make sugar cookies shaped like spooky witch fingers. Add almond slices for nails – they're eerily tasty. You can even color your cookies green to give them an extra spooky look.
Bloody Punch
Create a red punch that looks like blood. Add floating gummy worms for that extra gruesome touch.
Halloween Marshmallow Pops
These treats are quick and easy to make and look so fun!
Mummy Hot Dogs
Wrap hot dogs in crescent roll dough to make them look like mummies. Leave a space for ketchup eyes!
Spooky Halloween Drinks
Try some of these fun and spooky Halloween drinks, just perfect for kids and teens
Now you're all set to throw a Friday the 13th party that'll have your friends howling with delight. Remember, you don't need to wait until Halloween to have a spine-tingling celebration. So, mark that date, get creative with your decorations and themes, and let the spooky fun begin! Happy Friday the 13th, and may your party be full of thrilling surprises!