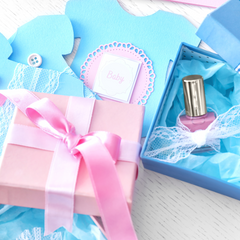 Planning a baby shower and looking for some fun game prize ideas? Look no further! We've compiled a list of the most popular prizes that are sure to get everyone excited. From diapers and wipes to nursery decor and gift cards, we've got you covered. So read on for some great ideas that will make your next baby shower a hit!
Most baby showers will have some sort of game or activity for the guests to participate in. And while some games are definitely more fun than others, there's one thing that can make any game more enjoyable… prizes! Everyone loves winning something, so why not up the ante by offering some great prizes for your baby shower games?
There are tons of great prize ideas out there, but we've compiled a list of some of the most popular ones that guests are sure to love. From gift cards to flowers, we've got you covered. So read on for some great ideas that will make your next baby shower a hit!
Gift Cards 
One of the most popular prize ideas for baby shower games is a gift card. This is a great option because you can choose from a range of stores such as Target, Amazon or Starbucks and a range of dollar values . Another great thing about gift cards is that they can be used to purchase items your prize winners really want from these stores, so they're sure to be appreciated.
Beauty Products
If you are looking for a reasonably priced and practical prize, bundling together some beauty products could be just the thing. This could include items like nail polish and lip balm. In a nice bag or tied up with a ribbon.
Plants
If you're looking for something a little more unique, how about a cute plant such as a succulent in a pretty pot. Or perhaps a nice flower pot and some seeds
Tea Cup or Coffee Gift
Fill a cup with either tea or coffee sachets, herbal tea bags, small packets of sugar and or an individually wrapped cookie.
Herbal Tea Sampler
Ceramic Tea Mug with Infuser
Coffee Mug Gift Box
Candy or Chocolates

Make some cute wrappers for your chocolates or candies and include a fun saying such as "Thank you for coming to my baby shower" or "I'm so excited to meet my new little one".
Baby Shower Candy Wrappers
Chocolate Drop Labels Stickers
Honey Bee - Candy Bar Wrapper
Soaps - Bath Bombs
Novelty items like these Unicorn Donut Bath Bombs make great prizes for baby shower games because they're both unique and fun.
Key Chains
These are a great choice for baby shower favors and prizes because they're both practical and cute. So many lovely key chains and your guests will be delighted to win one.
Keychains Bracelet
Crystal Pendant Keychain
Crystal Bling Car Keychain
Baking Prize
For a budget friendly prize, you could print out your favorite cookie recipe and attach this to some cute cookie cutters. Or wrap a cake mix and cake pan together with some colored ribbon. Cute Aprons, measuring spoons or a recipe book would also make lovely game prizes.
3 Piece Fun Silicone Spatula Gift Set
Baby Cookie Cutters
Owl themed cute Oven Mitts
If you are looking for ideas on what to give as prizes for a baby shower game, we have some great suggestions. From keychains, seedlings to gift cards and candy, there is something for everyone on this list. Be sure to check out our top picks for the best baby shower games too! What will you choose as your prize?
More Fun Game Ideas
The best baby showers are the ones with games! Here are some fun and entertaining games that will keep your guests busy. From classic favorites to new twists, there's something for everyone. So grab a few friends, get ready to have some laughs, and celebrate the impending arrival of a little one!

Looking for a fun way to reveal the gender of your baby? A Gender Reveal scavenger hunt is perfect! This one is filled with clues that will lead you and your family on a journey throughout your home. The final clue will lead you to the big reveal!