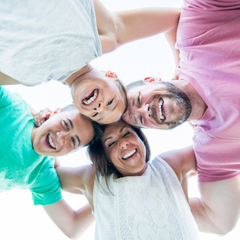 Have you ever heard of a Yes Day? This was made popular by the movie starring Jennifer Garner. A Yes Day which is a great way to make lasting memories with your child.
Yes days are perfect for the parent-child relationship and a great opportunity to bond with your child in a fun and different way! It allows you to give in and make their day special without going overboard. But coming up with ideas of what to do on Yes Days can be difficult, so here's a list of ideas to help the day run smoothly and be enjoyable for everyone involved.
What is a Yes Day?
A Yes Day is a time in which you can give your child permission to do things that may be off-limits normally. On a Yes Day, kids get the opportunity to make more decisions and take more responsibility for the choices they make. This can range from being able to try a new food, staying up past bedtime, or even creating a special activity like camping out in the backyard. Of course some things are still off limits so it is wise to first set some ground rules.
Rules for Yes Day
Before you decide to have a Yes Day, it's important to set some ground rules.
Make sure to explain that this isn't their "get out of trouble free card" and any choices they make will still have consequences.
Set safety boundaries such as not entering risky areas or dangerous activities and anything illegal is off limits.
Explain to your child that their decisions must fall within the family budget.
Discuss the importance of being responsible and polite while on their Yes Day adventure!
All of the Yes Day fun takes place on Yes Day
Yes Day Ideas
Once you have set some ground rules, it's time to come up with ideas for a fun and memorable Yes Day. Here are a few ideas to get you started:
Go Shopping: Let your child pick out an outfit or two that they love and feel confident wearing. This is especially helpful when school starts back up again, so they'll have something new to wear that they actually enjoy.
Pick Their Own Dinner Menu: If you don't feel like cooking, get take-out or order delivery from their favorite restaurant. Or, if you insist on cooking, let them choose the menu for the night and help prepare it together. Either way, your child gets to pick out exactly what they want to eat!
Movie Night Marathon: Have a movie marathon of the movies that your child loves but that you never seem to find time for (no horror movies allowed!). Pop some popcorn, grab some snacks, and settle in together for a night of watching their favorites.
Try Something New: Whether it's trying a new sport or activity or exploring an area of town neither of you have been before, it's important to encourage your child to step out of their comfort zone sometimes!
Create Something Together: Get creative together by working on projects like building terrariums or painting pottery — whatever activity your child has been wanting to try but hasn't had the chance yet! Letting them explore their own creativity is important for personal growth and development .
Take a Road Trip: A mini road trip is always exciting! Pack some snacks and road trip games and head out early in the morning – this will give your child something fun and memorable to look forward too while also giving both of you quality time together away from home.
Games Night: Let them invite their friends over for a games night. Whether it's playing board games, video games, dart games or just goofing around, having friends over gives your teen/tween an opportunity to be independent and have some fun with their peers.
Visit an amusement park or local attraction: A day out exploring the city or visiting an amusement park can be thrilling and exciting for your child. This is a great way to make new memories together while also getting out of the house!
Have an At-Home Spa Day: Let your tween relax with face masks, pedicures, body scrub and manicures. Get creative and let them pick out the colors for their nails, or add a few rose petals and candles to make it extra special.
Stay up Late: Let your child stay up later than usual and watch their favorite show or movie or just playing games. This will them a sense of freedom and responsibility as they stay up a bit later than usual.
Camp in the Backyard: Set up a tent and camp out in the backyard. You can spend quality time together while also having all the comforts of home close by, like your bathroom and kitchen!
Turn it into a Family Tradition
Yes Days make a great family tradition that can bring the whole family together and create some treasured memories. Every family member will look forward to a day of fun and I am sure they will start planning their yes day weeks in advance.
The exciting part is not knowing what someone might ask for. Your child may surprise you with their requests for trying new activities or going on an adventure, and as they get older their requests will change.
You will all have the opportunity to step out of your comfort zone, try something new and spend quality time together. And at the end of the day, creating memories that will last a lifetime is truly priceless.
There are endless possibilities when it comes to creating memorable Yes Days with your child. Whether it's exploring their creative side or stepping outside of their comfort zone, there are plenty of ways that both you and your child can benefit from having these special days together! With these ideas as inspiration, start planning those yes days now.