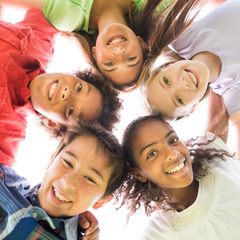 A party is not a party without some fun games! Keep your tweens entertained at their next birthday bash with these great party games that are sure to be a hit. These games are perfect for kids aged 8-12, and they are all easy to set up and play. So get ready to have some fun!
(THIS POST CONTAINS SOME AFFILIATE LINKS FOR YOUR CONVENIENCE: READ MY FULL DISCLOSURE POLICY)
Charades 
Charades is a classic game is always a hit, and it's perfect for larger groups. Divide the group into teams and have each team take turns acting out scenes from movies, TV shows, or books. The first team to guess correctly wins! 
Pass the Parcel
Here are some fun new ways to play this popular game.
First you could play the game using a saran wrap ball. This is an easy game to set up and play. Small prizes are wrapped tightly in saran wrap to form a ball. This ball is then passed around the circle and when it is your turn, you must try to unwrap as many prizes as you can during your turn.
Or print out these fun Pass the Parcel game. Starting with one wrapped gift, you need to follow the instructions on the sheet to see who will end up with the gift.
Pictionary
Another classic game that is perfect for larger groups. One player from each team draws a picture, while the other players guess what the picture is. The first team to guess correctly wins! Emoji pictionary is the new trend - try drawing emojis instead of regular pictures for added challenge and fun. Or you can play these on your phone or download these emoji pictionary printables.
Artsy Fartsy: Drawing Game
Pictionary Air Kids vs Grown-Ups Family Drawing Game
Pictionary - First Edition
Musical Chairs
This classic game is always a hit, no matter what the age group. Set up chairs in a circle, making sure there is one less chair than there are players. After the music starts, the players must walk around the chairs until the music stops, at which point they must sit down in the nearest chair. The player who does not find a seat is eliminated and another chair is removed from the circle. The game continues until there is only one player left who is crowned the winner!
Hot Potato
This is another classic game that is perfect for tweens. One player starts with the "hot potato" (could be a ball, stuffed animal, or even an object from around the house) and must pass it to the player next to them once the music starts. If they are holding the hot potato when the music stops, they are out! The game continues until there is one player left.
Relay Races
Split the tweens into teams of two and line them up at one end of the room or yard. At the other end of the room or yard, set up a table with various objects on it that need to be transported back to their team (examples: spoons with raw egg on them, an empty soda can full of water, etc.).
The first person in each team races to the table, grabs an object, and then races back to their team where they hand off the object to their partner who then does the same thing. The first team to successfully transport all of their objects wins!
Balloon Stomp
This active game is sure to get everyone laughing and moving around. Divide the tweens into teams of two and have them link arms so that they are connected at the elbow. Each team is then given a balloon which they must tie around one of their ankles. The objective of the game is to stomp on as many other teams' balloons without losing your own balloon. If a team loses their balloon, they are out of the game! The last team standing wins.
Scavenger Hunt
This classic game can be customized to fit any theme or party location. Hide various items around your home (or yard) and give each tween a list of items they need to find. The first player to find all of their items wins! You can make this game even more challenging by setting a time limit or by including tasks that need to be completed in addition to finding certain items (example: take a picture with our cat).
These fun party games are sure to keep your tween guests entertained at their next birthday bash! From classic games like musical chairs and hot potato to more active games like balloon stomp and scavenger hunts, there is something for everyone in this list. So get ready for some fun and games!
More Fun Party Games for Tweens
Looking for some Halloween party games that will keep your tween entertained all night long? Look no further! These games are so much fun, and best of all, they're easy to set up. No need to spend hours preparing for the big day. These games are easy to set up.
Test your emoji skills by taking this printable quiz! We've got the answers for you so that you can check how well you did. Fun and easy way to kill some time - give it a go!