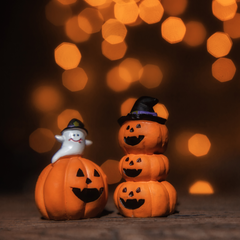 Happy Halloween! This is the time of year when everyone gets excited about all of the spooky fun that is to be had. If you are looking for some fun printable Halloween games, you have come to the right place!
Here we will share a variety of different games that you can play with your friends and family this Halloween. Whether you are young or old, there is something for everyone in this list! So put on your costume and get ready to have some fun!
(THIS POST CONTAINS SOME AFFILIATE LINKS FOR YOUR CONVENIENCE: READ MY FULL DISCLOSURE POLICY)
Printable Halloween Games 
Why use a printable Halloween Game? Printable games are perfect for your Halloween party because they are fun, affordable and fast to set up. You can print them out ahead of time or are even ideal as a last minute game option. No matter what, you and your friends will have a great time playing these games! 
Teen Halloween Printable Games
Halloween is the perfect time for teenagers to let loose and have some fun with their friends. So if you're looking for some fun, spooky Halloween games for your teenager to play, look no further! 
Halloween Emoji Pictionary Game 
Teens love emojis and they will love this Halloween Emoji Pictionary Game. Try to guess the Halloween themed words or phrases using the emojis.

The printable Halloween body parts story game is a great way to get everyone in the Halloween spirit. This game is perfect for a Halloween party, or even just for a fun family game night. Perfect for teens, tweens or older kids.
Halloween What's on your phone?
We know all teens love their phones so this game is perfect for them. Check your phone for these things and earn points. Whoever has the most points wins.
This is a fun, spooky Halloween version of Truth or Dare. Choose a card and you must either answer a Truth card or perform the task on the Dare card.
Kids Printable Halloween Games 
This classic game is always a hit! Print out the Halloween Charades list of Halloween-themed words and phrases then fold them and put into a bowl. One person will start by picking a piece of paper out of the bowl and acting out the word or phrase on their paper. The other players will have to guess what the word or phrase is. The player who guesses correctly gets a point! The first person to reach ten points wins the game!
Try these fun Kids Indoor Halloween Treasure Hunts to keep the kids busy this year.  
Halloween Candy Dice Game is a perfect game to play at your Halloween Party. You roll the dice and whatever number it lands on is what you follow on the Halloween Candy Dice sheet. You will need loads of candy as this game is so much fun you will play it for hours and hours.
This is a fun game for all ages! Print out the Halloween I Spy sheets and see who can find the most items on the list.
Halloween Bingo Printable Cards
Bingo is a fun game and a race to see who can get a line of the Halloween objects, they can be vertically, horizontally or diagonally. 
This is a fun game for the kids to play after they have been trick or treating. They can search through their trick or treat bag and earn points for the various candy they have collected
What a fun game for your party, take the first letter of your name and the month you were born to find your Halloween name, are you 'Haunted Candy Muncher' or 'Eerie Night Crawler' play this fun game to find out. 
This is a fun game for adults, teens and kids alike! Print out a scavenger hunt list or make your own. See who can find the most items on the list. For older kids and adults you can set a timer and see you can find all of the items in the shortest amount of time.
Printable Halloween Trivia
Test your knowledge of all things Halloween with these fun trivia games.
Adult Halloween Printable Games
Halloween is a time for fun and games, and if you're looking for something more adult-friendly this Halloween, we've got you covered with these fun printable games.
This party game is a great way to get everyone in the spirit of the holiday. The game is simple; each player must take a drink if the statement in each round applies to them.
For example in round one if they dressed in a costume they must take a drink. This game is designed for two or more players, so it's perfect for large parties. And because it's a party game, there are no losers; everyone wins by having a great time. So if you're looking for a fun way to celebrate Halloween, be sure to check out our Halloween Drink Up party game. 
Adults and teens will love this Halloween game as you test your knowledge and see who can solve each emoji and guess the scary horror movie.
Test your knowledge of some of the most famous movie villains with this fun Halloween quiz. Can you correctly match each villain up with their corresponding movie?
Halloween Printable Word Games
Another great classic game. You will need a list of Halloween-themed words and a timer. Start the timer and players will have a set amount of time to unscramble as many of the words as they can. Or you can give an unlimited amount of time to complete the word scramble.
This printable Halloween Scattergories game is perfect for your Halloween party. Race each other to see who can answer them the fastest.
16 Halloween words to find and we have supplied the answer sheet. Maybe you could make it a race to see who can find all the words first. This fun Halloween word find is great to have on hand if friends drop by on Halloween and you want to have some fun and laughs.
Wow what a spook-tacular list of printable Halloween Games, you are sure to be able to find some that you can play at your Halloween party. Print them out and have them ready for when your ghostly guests arrive.
Whether you're planning a party for your neighborhood ghosts or just want some fun activities to keep the little ones entertained, we hope you find these printable Halloween games helpful. And don't forget to have plenty of treats on hand! Happy haunting!
More Fun Party Games:
This printable game is perfect for a spooky Halloween party. It's a fun, gross and just what teens love about Halloween. Read the poem, then try to guess which body part goes with each story by dipping your hand in a bowl of flesh or brains...
Fall is a great time to get outside and have some fun. These fun fall candy corn games are perfect for keeping the kids entertained while enjoying the crisp autumn air. From candy corn toss to candy corn match, there's something here for everyone. So grab your friends and family and get ready to have some fall fun!